"I intended to make something as complex as the human figure as simple as possible."
What sounds like a beautiful promise became the curriculum of the sculpture department of the Florence Academy of Art, internationally recognized as the premier training program for figure sculpture.
For over two decades, Minnesota native Robert Bodem taught a nearly lost tradition to hundreds of sculptors from around the world in Florence, Italy.
"Drawing in Space" is the name of Bodem's self-published manual of the art of figurative sculpture.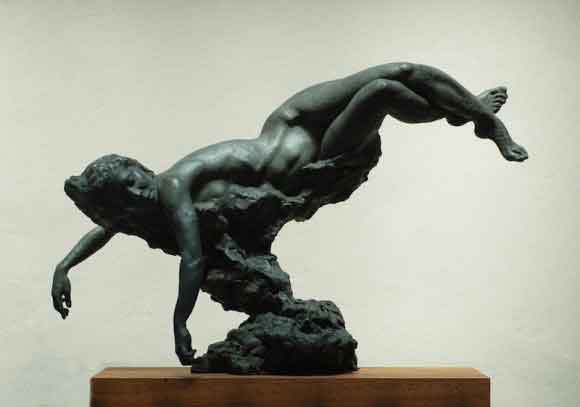 An impressive list of his former students are now world-renowned artists, and many have undertaken careers as art educators.
Bodem established a practical and efficient teaching method that not only helped the most "talented" students become professional artists but also allowed any student who wished to learn to achieve proficiency.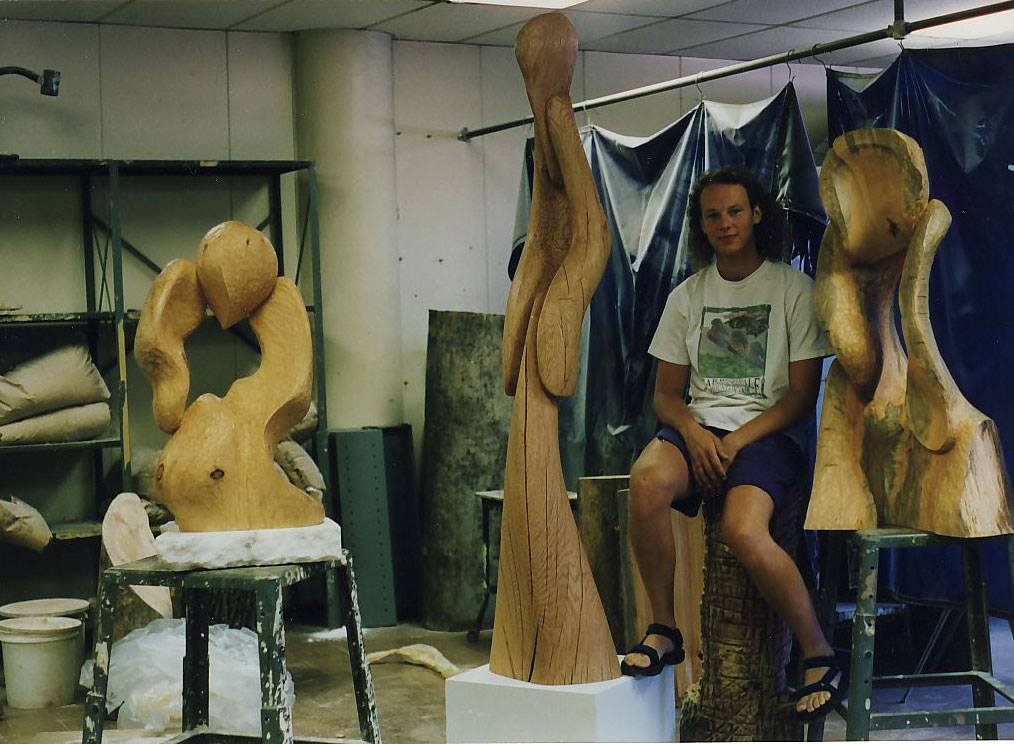 Bodem found his calling in his college years in the '90s during a time when traditional art techniques were difficult to access. He ambitiously carved flowing and gestural abstract forms into large blocks of wood.
"It really lit a fire," he shares through a warm and boyish smile when he realized that he could learn the language of the human figure.
It was after he graduated from Boston University and moved to Italy to learn drawing at the Florence Acadamy of Art from founder and R. H. Ives Gammell student Daniel Graves, that he fully immersed himself in studying the figure. Throughout his studies, he always kept up his love for movement and form.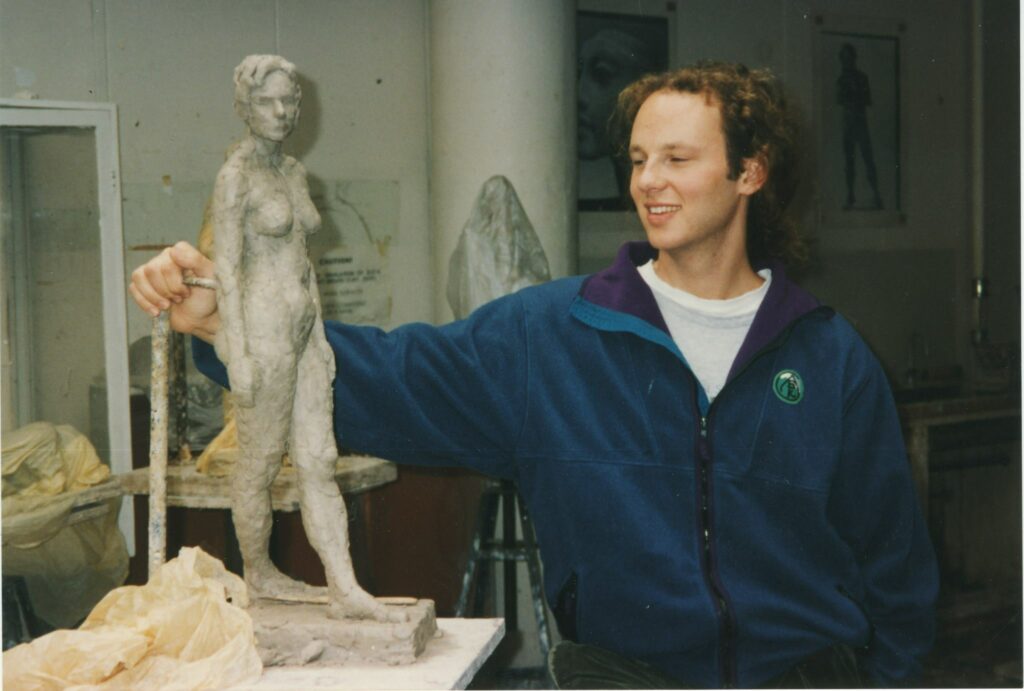 The analogy of "Drawing in Space" for modeling and sculpture comes from his intensive year of academic drawing when he developed the concept of how external contour lines move through the entire figure and create the impression of three-dimensional forms.
After this experience, Bodem returned to the United States and enrolled in an MFA program at Boston University to study with renowned figurative sculptor Isabel McIlvain. McIlvain taught Bodem the concept of simplifying the human body into geometric solids to build the figure from the inside-out.
Under McIlvain's instruction, Bodem developed from the ability to depict a figure's pose accurately to be able to model the figure in any possible configuration. This set of skills finally enabled Bodem to pursue his love for movement prominent in his early work through the language of the human body.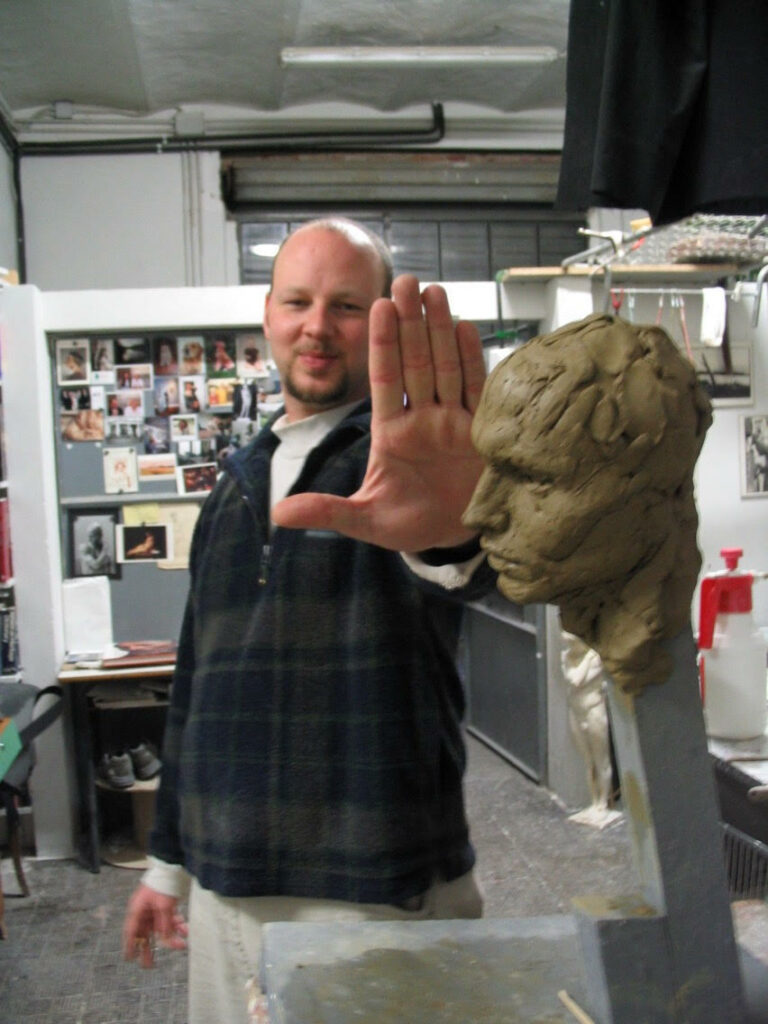 By this time in the late '90s, Bodem was drawing international attention as one of the few sculptors able to realistically depict the figure while expressing artistic intentions.
Bodem won a prestigious award with a cash prize that allowed him to return to Italy where Daniel Graves had invited him to establish and direct a new sculpture program at the Florence Acadamy of Art—a program that became the international standard of figurative sculpture.
Bodem's success at the FAA was due to more than his masterful sculpting ability. He pursued teaching with just as much passion.
This passion was ignited by his memories of his high school teacher, Mr. O Brien, who provided Bodem with inspiration and emotional support in his teenage years. He recalled that "[teaching] was something I felt I owed. There should be more Mr. O Brien in the world."
With this in mind, Bodem sought to create a program that was clear but also evoked his students' intuition. "They haven't learned to rely on themselves yet," he realized when he first started teaching.
He saw his role as empowering his students to develop their visual judgment to guide themselves in their creative process.
Today, twenty years after founding the FAA sculpture program, Bodem's presence has a fatherly charisma that comes from a sincere intention for every one of his students to succeed.
Bodem's teaching approach is to lecture on the Drawing in Space process and allow students to begin their sculptures from the live model. He then works with each student one-on-one providing critiques and asking Socratic questions to coax out students' self-correcting abilities.
One of these students who went on to a career sculpting monuments and exhibition works is me. Growing up in Salzburg, Austria, I always wanted to be a figurative artist. Unfortunately, as in much of Europe, I was told that the figure was dead and that representational art was irrelevant. I was 26 years old and had been working on grave monuments, portraits, and church commissions when I learned about the sculpture program at FAA.
Although I had already completed my education in sculpture and art history, I felt that the full-time program offered in Florence would help me take my work to the next level.
It was in Florence where Rob became my mentor and friend.
Years later, I was living in Orange County, California, and working in my new position as Program Director for New Masters Academy. I was asked to bring on master instructors to help build the online school's leading library of instruction. I didn't need to think for more than a moment.
"We need Robert Bodem."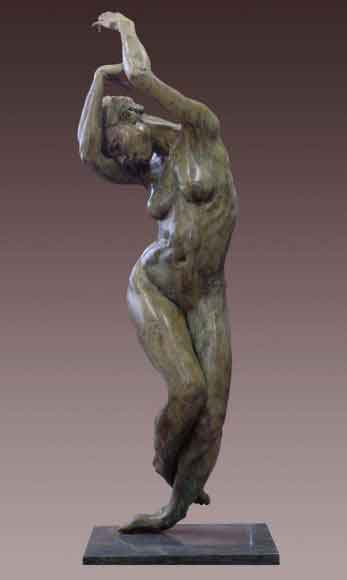 As influential as Bodem's teaching has been, no student had ever seen him sculpt a figure from start to finish.
This year at New Masters Academy, we recorded Bodem's entire process. In an 18-hours-long master course with 48 chapters, we have compressed the entire Drawing in Space approach and have made it available to artists everywhere.
Everything from the armature and support, to the block-in, proportions, measuring, contours, and finally, the surface rendering is covered with five cameras recording in 4k Ultra HD resolution.
What many artists had to travel thousands of miles to study is now available anywhere, instantly at NMA.art.
Rob's method of Drawing in Space became a milestone in bringing back figurative sculpture to the world of art, and we are proud and honored to present it to you now, at NMA.art.
Robert Bodem left the FAA in 2018 to establish a sculpture workshop with his wife in Athens, Greece, where he now teaches workshops to international students.
---
---