"Artists looking for a job in museums should focus attention on their
practical skills on their resumes, know the mission statement of the
museum they are applying for, and be able to talk about the
strengths of not only the institution's collection but their
programming as well."

David Pires
No Artist's path is equal to another. Everyone on the journey has the challenge of balancing how to achieve an artistic voice while making a living in this world.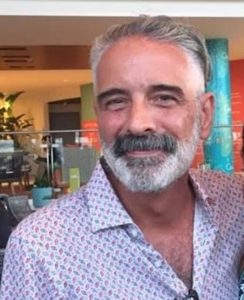 For many artists, a career in a museum is an ideal path. Among the plethora of museum jobs are, archivists, grant writing, technicians, guest relations, copywriters, conservationists, graphic designers, exhibit designers, historians, museum education, and the museum shop. Each position requires different skills and experience.
Canvas spoke to David Pires, the Manager of Visitor Services at the Philadelphia Museum of Art. He works with a team of 35-40 people who foster a positive experience for people coming into the museum. A lot of people in his staff are artists. They are balancing their studio practice with a job that helps them pay the rent and keeps them surrounded by the transformative power art has on the visitors of the Museum.
CANVAS: What is most important to you in your role as the Manager of Visitor Services?
Museums can be overwhelming experiences for people, there are some people that may come to an art museum maybe once or twice in their lifetime, and we are their first point of contact. That is very powerful. It is so important that the brief time we spend with a visitor is used in supporting their needs and letting them know that enjoying the collection is 'doable' and for everyone. It is amazing when you hear about the transformative power of the experience.
CANVAS: Can you tell us an example of how you experienced this transformative power?
When I first started at the museum, I never thought that the Southeast Asian collection would speak to me the way it has, but by taking it in through an extended period of time it has opened up a new world of appreciation. Now when there is a new installation in that part of the collection, I am excited and tell as many visitors as possible to take a look. There are also once in a lifetime exhibitions that I have been lucky enough to see. Currently, there is a Yoshitoshi exhibition that is jaw-dropping and I get to walk through it every day.
A recent example was when Patti Smith performed at the museum, and she spoke about how coming to the Philadelphia Museum of Art as a child was the first time that she had encountered art hanging in galleries; it was at that moment that she decided to become an artist. The Visitor Services assistants that were there that night got very emotional – we are a part of something very special.
Canvas: Would you recommend a career in the Museum for visual artists?
A lot of people on my staff are visual artists, and they are interested in the position because they are looking to make art a central focus in their lives, but it is not a position for everyone. If you prefer the isolation of your studio, this job is not going to be for you (laughs).
We welcomed over 750,000 people last year – some people can thrive in that environment, and if you are one of them, then this might be a good entry-level position in the art field for you. I have had some artists come to the position because they need to break away from their studio practice at times to have human interactions. Also, working with a team full of artists is great because they are so supportive of each other.
Staff go to each other's exhibitions; I have one employee who is teaching members of the team how to make lithograph plates in her spare time, and there are always discussions about the latest installations in the museum and around the city. I am surrounded by really sharp people – I feel very fortunate.
The other thing that is very satisfying for me is that there are so many Visitor Services assistants that have been promoted within the organization. I always say that behind every door you will find a former Visitor Service assistant. A lot of people have started their museum careers in our department, and some people have been inspired to pursue careers in exhibition design, museum education, development, and other fields.
One of the advantages of working in the museum is being surrounded by a collection and really getting to absorb it in a way that you wouldn't as a one-time visitor.
CANVAS: What is the best way for an artist to get a job in the museum?
Artists looking for a job in museums should focus attention on their practical skills on their resumes, know the mission statement of the museum they are applying for and be able to talk about the strengths of not only the institution's collection but their programming as well. They should perhaps attend some of their education offerings ahead of time to be able to speak to that part of the museum.
If the candidate is bilingual – also a huge plus. If they land a job in Visitor Services, they should express a willingness to help out in ways beyond the job description and be conscientious that on the frontlines all levels of the museum are noticing your performance. If you are interested in getting into curation, obviously that takes years of study, but getting to see the process of shows being mounted, the way visitors react to content and space can be very valuable in their futures. There are always opportunities to learn if you look for it.
But there are other avenues for careers in museums as well, and you'd be surprised at the way in which some people have worked their way through museum organizations. Some VSAs have gone into development, which might sound like a big change of direction for many artists, but philanthropists that support museums have such a deep interest in art and artists and making that available to their community and the world that there is a sense of serving the arts community in a significant way.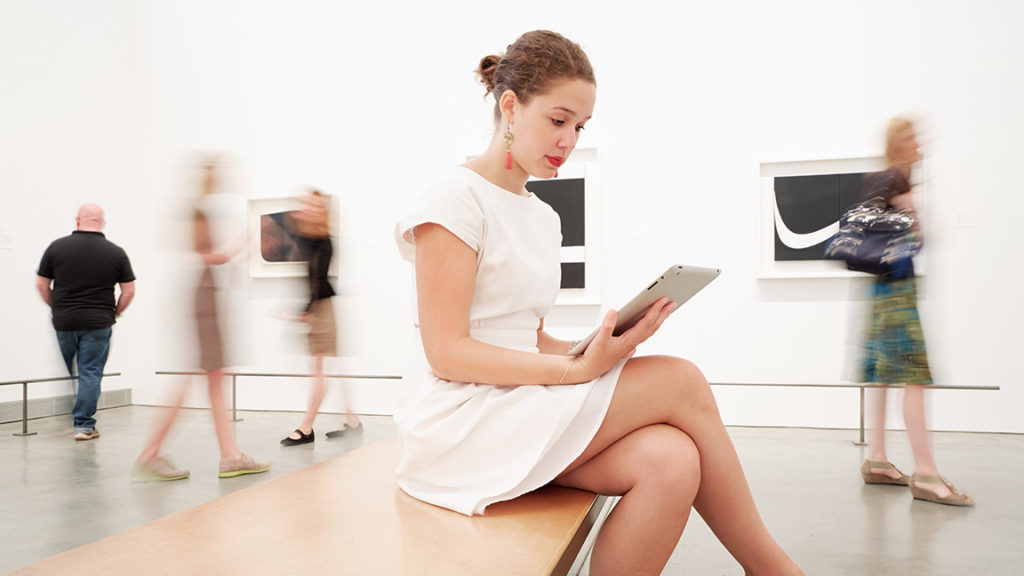 CANVAS: How did you get interested in the arts? Describe your background.
I got interested in the visual arts quite by accident. I had a professor in my sophomore year of college, Dr. Joan Brigham, who taught art history. She had degrees from both Harvard and MIT and was the most demanding professor I ever had, so I couldn't get enough of course (laughs). I took as many courses with her as possible, and it culminated in a seminar on Duchamp, so it has come full circle seeing as I work in the museum that has the best collection of his work in the world. I worked as the support of performance art organizations for some years, but working in an art museum has been the most rewarding work experience for me. I feel like I am learning something new all the time.
CANVAS: How did you get this position?
I had been living overseas for five years and was looking to re-enter the American workforce. I had known about the collection at the Philadelphia Museum of Art and how good it was, and I felt that it would be a dream to work there. They were preparing to stage a large-scale Dalí exhibition at the museum and were looking where they had just celebrated the year of Dalí and had lived for several years, close to Figures in Catalunya, so I thought they might hire me for the front lines. I was so excited to be part of that experience and part of the museum that I wanted to stay on after the exhibition. I have now been with the organization for 15 years and have been responsible for hiring many hundreds of people. There are so many of my employees who have told me how excited they were to get that call for the initial interview, and I completely understand because I was that excited too.
CANVAS: How could people get the most out of their museum experience? Artists as well as those with little exposure to art.
The statistic is that most people only look at a work of art for 30 seconds, or even less, and when you are confronted with a large collection people are looking to get through as much territory as possible, but my advice would be to slow down. Come up with a game plan – look at the website before going, see if tours are offered or what lectures are coming up, and don't be afraid that you are missing out on something if you sit with a painting for an extended period of time.
I think for artists, it is important to invest in memberships to the museums in your area. This will allow you the ability to really explore a collection and let it unfold itself. Explore the programming that the museum closest to you offers and take advantage of it. Being an active part of a community of people who support art is ultimately going to present benefits to you and foster your studio practice and validate what you are dedicating yourself to. At our museum, we have presented some incredible contemporary artists in discussion with curators in very intimate settings. It can be very inspiring.
CANVAS: What inspires you?
Well, my staff is always inspiring me because they are intelligent, kind, and dedicated to supporting the arts; the visual artists on staff that have a great deal of talent and approach their practices with focused discipline, I find that very inspiring. The curators that work endlessly to put artists' work into context and focus inspires me, and the idea that I am part of an organization that will be around long after my death and continue to spark creative work in generations to come also inspires me.
CANVAS: We thank you for this insightful interview.
The Philadelphia Museum of Art, has an impressive collection of Rembrandt drawings, as well as the works of the accomplished Charles Willson Peale (April 15, 1741 – February 22, 1827), an American painter, soldier, scientist, inventor, politician and naturalist who established The Pennsylvania Academy of the Fine Arts in 1805.
To learn more, visit https://philamuseum.org/collection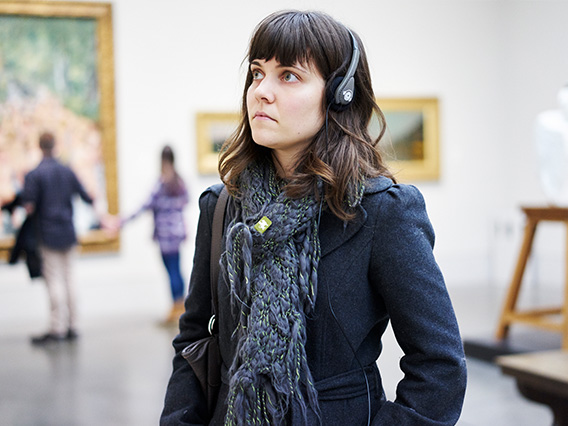 ---
---