As artists, we can easily get lost in the world of images, non-linear, non-verbal language of color, shapes, and contour.
Sometimes we will find it refreshing, if not vital, to move from the creation of imagery to the dry land of verbal communication, anchoring the feelings and awareness into concrete dialect. As our work is often done in solitude, by reading such books we can feel connected across space and time to other artists, sharing fundamental emotions.
The following artists, teachers, and writers have created a bridge that helps us clarify, harness, affirm, and renew our experience and purpose.
The Art Spirit by Rob Henri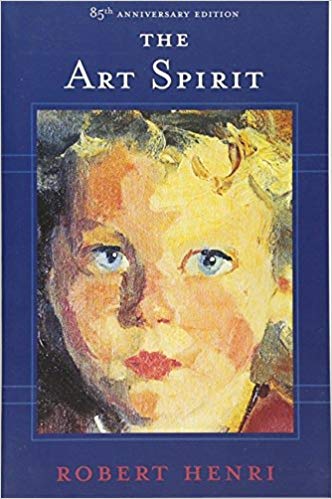 First published in 1923, The Art Spirit, by beloved artist and teacher Robert Henri, has been an important and influential guide to aspiring artists for nearly one hundred years. A student at the Pennsylvania Academy of Fine Arts in Philadelphia, the Académie Julian in Paris, and the Ѐcole des Beaux-Arts, before returning to America where he became a teacher leading of the Ashcan School of American realism and encouraged his students and peers to create new, more realistic art which reflected their lives and experiences. 
The Art Spirit is a collection of Henri's teachings, words of wisdom, and views on the place of the art and artist in American society and culture. Encouraging the artist along with great wisdom of the artist's life, goals, and challenges.
A literary taste:
"The work of the art student is no light matter. Few have the courage and stamina to see it through. You have to make up your mind to be alone in many ways. We like sympathy and we like to be in company. It is easier than going it alone. But alone one gets acquainted with himself, grows up and on, not stopping with the crowd. It costs to do this. If you succeed somewhat you may have to pay for it as well as enjoy it all your life."

"There are moments in our lives, there are moments in a day, when we seem to see beyond the usual – become clairvoyant. We reach then into reality. Such are the moments of our greatest happiness. Such are the moments of our greatest wisdom. It is in the nature of all people to have these experiences; but in our time and under the conditions of our lives, it is only a rare few who are able to continue in the experience and find expression for it."
"A curve does not exist in its full power until contrasted with a straight line."

"Beauty is an intangible thing; can not be fixed on the surface, and the wear and tear of old age on the body cannot defeat it. Nor will a "pretty" face make it, for "pretty" faces are often dull and empty, and beauty is never dull and it fills all spaces."
The Angel Inside by Chris Wiedner
According to legend, a young boy asked the great Renaissance artist Michelangelo why he was working so hard hitting the block of marble that would eventually become his greatest sculpture, David. The artist replied, "Young man, there is an angel inside this rock, and I am setting him free."
Chris Widener, a motivational speaker, uses Michelangelo's words to explore the hidden potential that exists within us all. Using David as an allegory, this short, sweet, yet potent story offers principles for a successful career.
A literary taste:
"Michelangelo knew that our worlds – and a statue – are created through the synchronization of the creative brilliance of the mind, and the steadiness and skill of the hand."
"Action is the beginning of accomplishment, without it you have only wasted dreams and good intentions."
"We must go through the progression, chip away what doesn't belong, sculpt our lives and give the form through the people we associate with and the information we take in, allow the rough spots of our lives to be sanded away through adversity and suffering, and then and only then, are we ready to be polished and let all our power and beauty show in all of its glory."
The Artist's Way: A Spiritual Path To Higher Creativity by Julia Cameron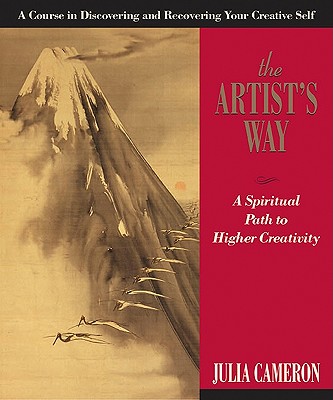 Whether you have never picked up a paintbrush, or have been working professionally for years, Julia Cameron's workbook is for you. She offers techniques and exercises to assist people in gaining self-confidence in harnessing their creative talents and skills. Set up with weekly readings and exercises, this book also lends itself to working with others in a group for accountability and support.
A literary taste:
"No matter what your age or your life path, whether making art is your career or your hobby or your dream, it is not too late or too egotistical or too selfish or too silly to work on your creativity."
"'But do you know how old I will be by the time I learn to really play the piano/act/paint/ write a decent play?'
'Yes . . . the same age you will be if you don't.'"
"Pray to catch the bus, then run as fast as you can."
"Serious art is born from serious play."
"Those who speak in spiritual terms routinely refer to God as creator but seldom see 'creator' as the literal term for 'artist'. I am suggesting you take the term 'creator' quite literally. You are seeking to forge a creative alliance, artist-to-artist, with the Great Creator. Accepting this concept can greatly expand your creative possibilities."
Catching the Big Fish: Meditation Consciousness and Creativity by David Lynch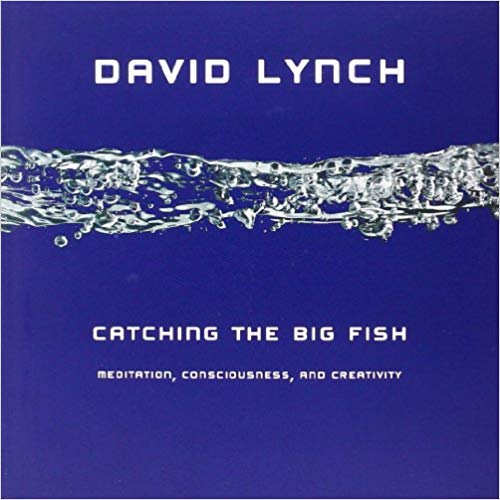 David Lynch, a well-known filmmaker, painter, and photographer attributes much of his creative process to his 30-year meditation practice, personal fulfillment, increased creativity, and greater harmony with one's surroundings.
A literary taste:
"If you want to catch a little fish, you can stay in the shallow water, but if you want to catch a big fish, you've got to go deeper. Deep down the fish are more powerful, more pure. They are huge and abstract and they are very beautiful."
A Natural History of the Senses by Diane Ackerman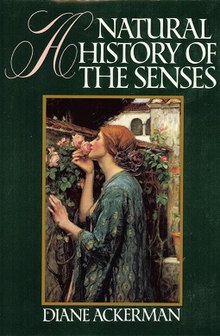 A Natural History of the Senses is a non-fiction book by American author, poet, and naturalist Diane Ackerman. In this book, Ackerman examines the science of how different senses work.
Artists focus on what we put out but don't always consider the mechanism to receive. This book offers a new perspective on how humans take in sensory information experience, scientific information written in poetic prose.
A literary taste:
"What is most amazing is not how our senses span distance or cultures, but how they span time. Our senses connect us intimately to the past, connect us in ways that most of our cherished ideas never could."
"The senses don't just make sense of life in bold or subtle acts of clarity, they tear reality apart into vibrant morsels and reassemble them into a meaningful pattern."
"For me, life offers so many complexly appealing moments that two beautiful objects may be equally beautiful for different reasons and at different times. How can one choose?"
"Much of life becomes background, but it is the province of art to throw buckets of light into the shadows and make life anew again."
Narcissus and Goldmund by Hermann Hesse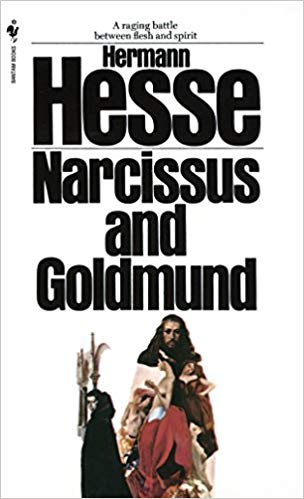 Narcissus and Goldmund is a beautifully written prose in the grand philosophical description, scale.
Narcissus and Goldmund tells the story of two medieval men: Narcissus, an ascetic monk firm in his religious commitment, and Goldmund, a romantic young artist, hungry for knowledge and worldly experience, as they compare and contrast their lives and drives that compel them along with their unique destinies.
A literary taste:
"He thought the fear of death was perhaps the root of all art, perhaps also of all things of the mind. We fear death, we shudder at life's instability, we grieve to see the flowers wilt again and again, and the leaves fall, and in our hearts, we know that we, too, are transitory and will soon disappear. When artists create pictures and thinkers search for laws and formulate thoughts, it is in order to salvage something from the great dance of death, to make something that lasts longer than we do."
"One thing, however, did become clear to him—why so many perfect works of art did not please him at all, why they were almost hateful and boring to him, in spite of a certain undeniable beauty. Workshops, churches, and palaces were full of these fatal works of art; he had even helped with a few himself. They were deeply disappointing because they aroused the desire for the highest and did not fulfill it. They lacked the most essential thing –mystery. That was what dreams and truly great works of art had in common: mystery."

"Quite a number of people are able to feel the beauty of the world profoundly and vastly, and to carry high, noble images in their souls, but they are unable to exteriorize these images, to create them for the enjoyment of others, to communicate them."
Pluche for Love or Art by Jean Dutourd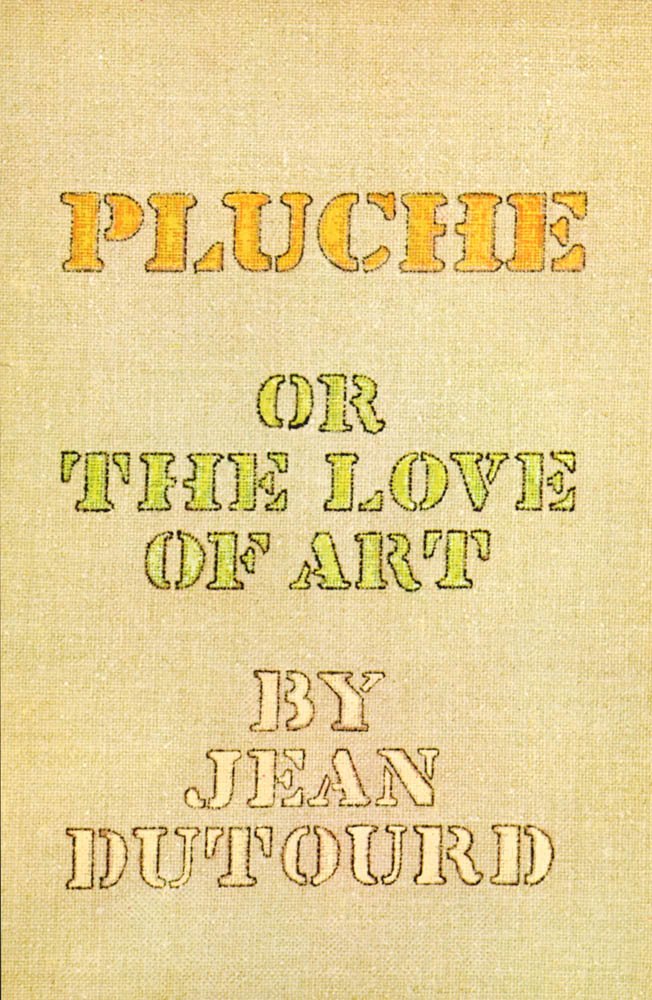 Doutard's Pluche, translated here from the French by Robin Chancellor, is the antidote to taking ourselves too seriously and feeling misunderstood. Pluche, the quintessential artist, is each and all of us, and we can't help but appreciate, laugh, empathize, and root for this lovable protagonist as he works through his sterile time.
A literary taste:
"This is what happened to me today. I flopped over a painting. And yet I had risen early and in the best of spirits. The smell of linseed oil and turpentine were stirring in my bloodlike those of moist earth or horse dung. I had lighted my pipe, I still needed some aroma, I made coffee. In short, all the conditions proper for a good day's work. Result: I never applied one stroke of color."
"During my creative periods, I am in an enchanted mood. Everything amuses me. During bouts of sterility, on the other hand, nothing can relieve my boredom. Were Descartes himself to come to talk to me, I should yawn".
"To him time is money, but for me, money is time."
These books may prove good companions on your artistic journeys.
---
---
You might also like
---